Jim Hudson Toyota Charity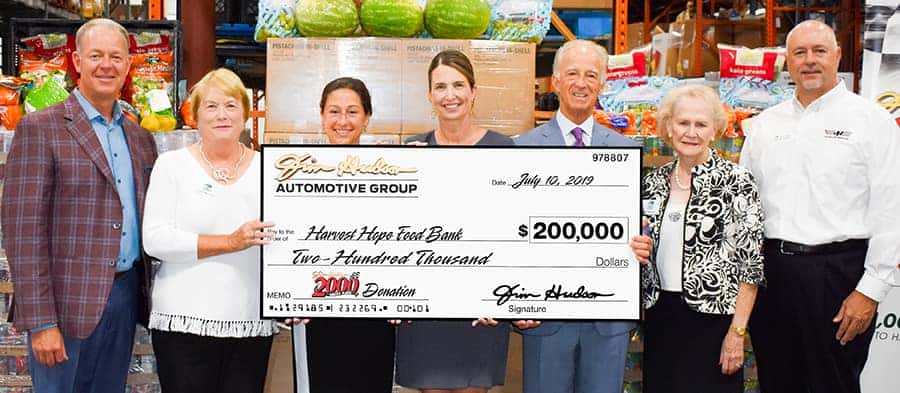 Jim Hudson has been serving the greater Columbia area for over 40 years with a strong commitment to the community. Over the course of 9 years, we've donated 8,000,000 meals to the Harvest Hope Food Bank. We couldn't have done this without the help of the community!
The Jim Hudson 2,000 isn't just about a sales race. It's an event made to support the community we serve with our donation efforts as a portion of every sale goes to the Harvest Hope Food Bank. Please join us in helping stop hunger by purchasing your next vehicle with Jim Hudson or by dropping off canned food to your nearest Jim Hudson location.
---

Jim Hudson's commitment to the community has been demonstrated through multiple acts of kindness towards families and individuals in need. Over the past nine years Jim Hudson has donated over 8 million meals to Harvest Hope Food bank. The automotive group provides shelter, food, clothing and counseling to homeless men, women and children by donating to Oliver Gospel and assisting in building Toby's Place. Jim Hudson Automotive group has also donated finical support to the American Red Cross for a Jim Hudson Bloodmobile and Emergency Response Vehicle (ERV). The automotive group also actively supports Special Olympics, D.A.R.E., The South Carolina Troopers Association, Richland County Sheriff's Department, Lexington County Sheriff's Department, Lexington Medical Center, Ft. Jackson, Veteran Groups and many more. In recognition for all his charitable work, Jim Hudson was presented with the Order of the Palmetto by Governor Nikki R. Haley, the state's highest honor, for his extraordinary work and dedication to all the citizens of South Carolina.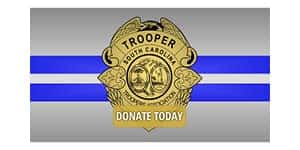 ---
We'd like to thank everyone who donated to the Year Of the Veteran Food Drive. Because of your contributions, we were able to collect more than 5 tons of food for veterans! We are proud to partner with WIS TV and Harvest Hope Food Bank to support those who gave their service to our country.