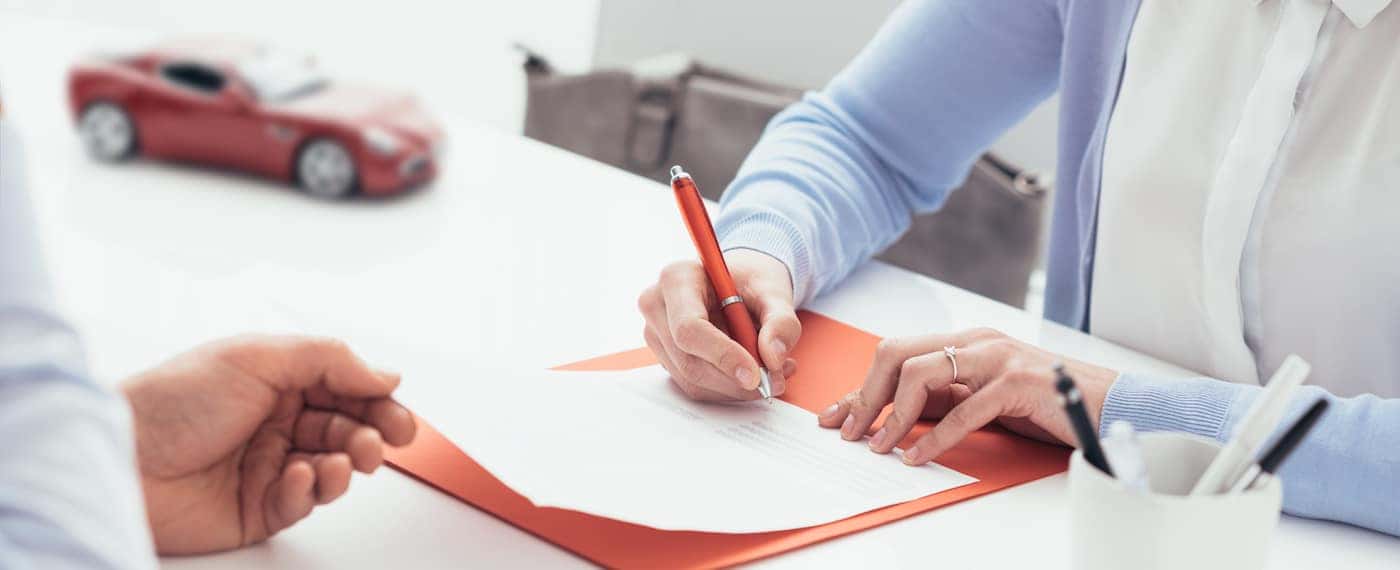 For those drivers with a discerning eye toward quality and efficiency, the new Toyota lineup is an essential part of their shopping experience around Columbia. However, many are still asking, "Should I buy or lease my next Toyota?" Both finance options have unique benefits to explore, but most drivers find only one truly fits their Lexington-area lifestyle.
Whether you're a new driver or looking for that upgrade to enhance your travels and commutes, the Toyota specials are sure to present options readily customizable to your needs. Explore the pros and cons of a lease vs. buying with the Jim Hudson Toyota experts, then start your application today!
The Pros of Buying
When answering "Should I lease or buy?" there are a number of factors to consider. For many, it depends on the flexibility of your budget, and how you expect to use the advantages of full ownership as you travel around Chapin. We've outlined the clearest benefits of buying below:
Less Cost Over Time: Buying a car may mean more money upfront because of the down payment, but the savings over time are significant. Once your loan is paid off, all that's left is regular service and upkeep, an area where Toyota consistently ranks as the least expensive to maintain.
Financing Options: Those asking, "Should I buy or lease?" should consider that financing is more common and straightforward. With many options for all types of credit, you may find financing and the possibility of refinancing more attractive.
Complete Ownership: Whether you want a lift kit for your Toyota pickup, multiple drivers on your insurance, or simply the freedom to do whatever you want with your new ride, many drivers prefer the ability to personalize their vehicle in any way they want.
No Mileage Restrictions: With buying, you'll have no mileage limits on that long road trip you've been dreaming about.
Ability to Sell: Many drivers consider their purchase a long-term investment, especially with proper car care. If you're looking to upgrade to that new Toyota, you can easily trade-in your older vehicle for a price that works for you.
Benefits of Leasing
Leasing offers vary and offer more classic MSRP for new vehicles, so it's important to keep an eye out for great leasing deals even if the lease vs. buying matchup leans more toward purchasing. Otherwise, read on below to see why so many drivers prefer a lease:
Lower Payments: When buying, you can expect higher sales tax, down payments, and the possibility of other fees that may factor into the total price, while leasing means much less up-front costs.
Amazing Coverage: Leasing typically offers a much more robust warranty plan, which means most repairs and maintenance is covered in your particular plan.
Flexibility: Leasing only lasts a few years, instead of the many that go into paying off a new vehicle. When your lease is up, you can drop off the keys and trade-up immediately into a vehicle, and many choose to turn a lease into a financing deal then as well.
A Wide Range of Options: To stay on the cutting edge of new technology that a new vehicle brings, like Toyota Safety Sense™, leasing is the preferred option.
High Approval Rate: For those with no credit or less-than-perfect credit, leasing is a favorite option, as it is easier to be approved than buying outright.
The Finance Experts at Jim Hudson Toyota
For many, "Should I buy or lease?" is a difficult question, even when they have the perfect Toyota already picked out. Our finance specialists make the process as simple as possible at Jim Hudson Toyota, where we tailor our plans and options to each driver. Explore more of our great car buying tips for your shopping process, then stop by Irmo to take a test drive today!