How to Unlock Your Steering Wheel


It's easy for most drivers to miss the fact they've locked their steering wheel until they start trying to get somewhere, but that's probably what's happened if you're having trouble starting your vehicle and the key won't turn in the ignition. That can be a little frustrating if you've never experienced it before, and yet learning how to unlock your steering wheel is simple.
We're always happy to share service tips and tricks, so read on for everything you need to know.
How to Unlock Your Steering Wheel
If you suddenly find yourself stuck in the middle of Columbia or Lexington with a locked steering wheel, you need to take the right steps to avoid damaging any internal components.
Simply follow these tips:
Don't Use Excessive Force: You can't muscle your way out of a locked steering wheel, and trying to force the issue can damage key parts of the steering mechanism. Instead, turn the key to the 'on' position, then use varying pressure while moving the wheel steadily back and forth.
Try Slowly Turning theKey: If you can't get your key to the 'on' position, slowly turn it while adjusting the wheel back and forth to help realign things.
Use a New Key: The team at our Irmo service center can always have a new key made. The old one's shape may have deteriorated over time, so it may simply be that it is no longer able to engage the tumblers. Just make sure you visit an authorized Toyota dealer instead of a random Chapin auto shop.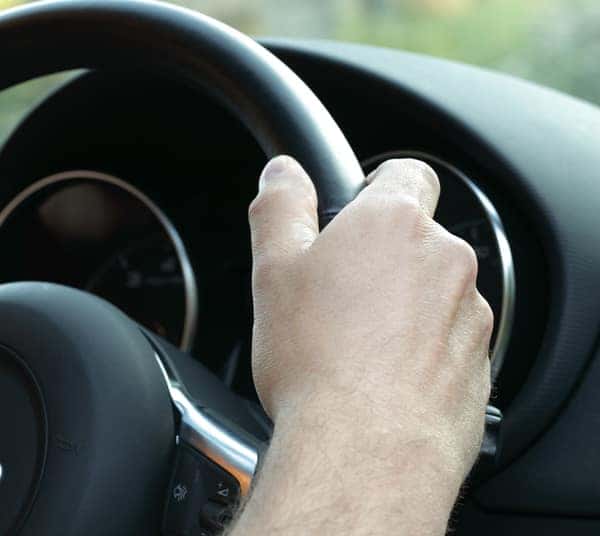 What Causes a Steering Wheel to Lock?
Now you've learned how to unlock your steering wheel, you should learn what makes it lock in the first place so you can avoid such issues in the future.
It's actually a security feature. If someone without the key attempts to move the wheel too much, it locks to keep the vehicle from being stolen. However, the wheel may sometimes lock if you accidentally knock it with something heavy or bump it as you're climbing in and out.
Learn How To Lock Your Steering Wheel and More from Jim Hudson Toyota
Whether you need to schedule servicing or talk through vehicle maintenance issues, our team can help. For any further assistance, don't hesitate to get in touch today.
More From Jim Hudson Toyota
The new Tacoma can hold its own on any Columbia worksite. But how much can a Toyota Tacoma tow? The maximum 2022 Toyota Tacoma towing capacity is an impressive 6,500 pounds. Let's take a closer look, as well as talk about the Toyota Tacoma tow package. View InventoryContact us How Much Can a Toyota Tacoma Tow?…

If you're in search of a Toyota equipped with the power necessary to pull heavy cargo around Columbia roads with ease, you'll love the 2022 Toyota Tacoma. You may be asking yourself, "How much can a Toyota Tacoma tow?" When equipped with the proper Toyota Tacoma tow package, this truck's towing capacity maxes out…

Explore Toyota Highlander Lease Specials If you're looking for a reliable, and beloved midsize SUV, look no further than at the new Toyota Highlander at Jim Hudson Toyota. Opt for one of our Toyota Highlander lease deals on this highly praised SUV, which will save you more money on your monthly payments. Browse our available lease deals…