How to Replace the Toyota Key Fob Battery near Columbia, SC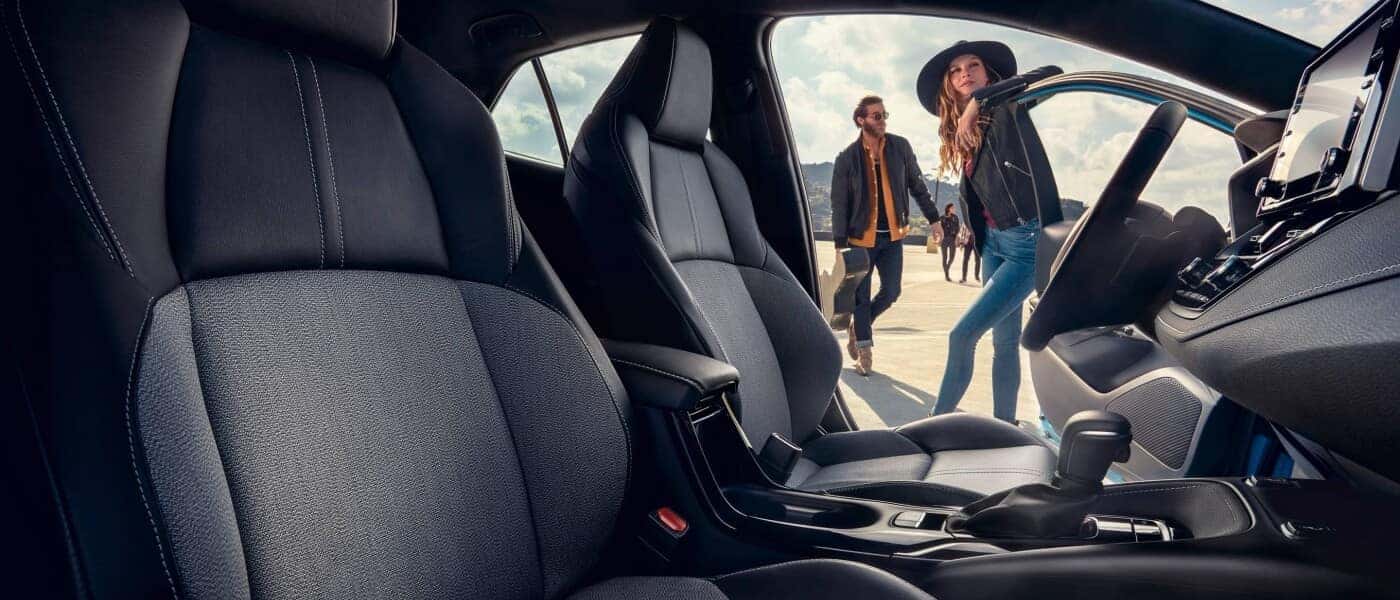 Life happens, and sometimes that might mean your Toyota key fob magically disappears or just stops working altogether. Fortunately, Jim Hudson Toyota in Irmo has you covered! This handy Toyota key fob guide covers Toyota key fob battery replacement as well as what to do if your Toyota key fob breaks. Also, the helpful team at the service center at Jim Hudson Toyota can even help you with Toyota key fob programming. If you have any questions, reach out to our service center at your earliest convenience.
Toyota Key Fob Battery Replacement near Columbia, SC
If you live around Columbia and your Toyota key fob suddenly stops working, it probably just needs a Toyota key fob battery replacement. Open the little black case to locate the battery. This is how to open a Toyota Key fob battery case:
Newer models have a hidden key that you pull out and insert into the slot that's meant to open the case.
Older models require a thin object to use to pry open the notch on the case.
Once you have opened the Toyota key fob, this is how to replace the Toyota key fob battery:
Carefully lift the circuit board so you can see the battery.
Jot down what kind of battery is used and how it's placed in the case, or better yet, take a picture of it on your smartphone. Most Toyota models use a CR2032 battery, which is easy to find online. They cost less than $5.
Place your Toyota key fob battery replacement inside of your case and close it.
Test to make sure it works. If it doesn't work, open the case again to readjust the battery, making sure that the connections are clean and making contact with the battery. If it's still not working, you probably need a Toyota key fob replacement.
Broken Toyota Key Fob: What Should I do?
You have two options if the Toyota key fob is broken. If the Toyota key is damaged, you can get a Toyota key replacement form the Jim Hudson Toyota service center near Lexington. They'll cut you a new key which allows you to use your existing key fob. If the Toyota key fob case is broken, contact our parts department to order a new one. However, if there is water or physical damage, then a Toyota key fob replacement is probably necessary.
Getting a Toyota Key Fob Replacement near Columbia, SC
A Toyota key fob replacement normally costs between $200 and $350, but check the parts specials at Jim Hudson Toyota. Our parts department is well stocked with a variety of Toyota genuine OEM parts and accessories and is conveniently located not far from Chapin.
Jim Hudson Toyota is Always at Your Service
Now that you know how to get a Toyota key replacement or new Toyota key fob, contact Jim Hudson Toyota for other service tips and to learn how to unlock your steering wheel! You can even schedule a service appointment online. Give us a call if you have any questions!
More From Jim Hudson Toyota
The new Tacoma can hold its own on any Columbia worksite. But how much can a Toyota Tacoma tow? The maximum 2022 Toyota Tacoma towing capacity is an impressive 6,500 pounds. Let's take a closer look, as well as talk about the Toyota Tacoma tow package. View InventoryContact us How Much Can a Toyota Tacoma Tow?…

If you're in search of a Toyota equipped with the power necessary to pull heavy cargo around Columbia roads with ease, you'll love the 2022 Toyota Tacoma. You may be asking yourself, "How much can a Toyota Tacoma tow?" When equipped with the proper Toyota Tacoma tow package, this truck's towing capacity maxes out…

Explore Toyota Highlander Lease Specials If you're looking for a reliable, and beloved midsize SUV, look no further than at the new Toyota Highlander at Jim Hudson Toyota. Opt for one of our Toyota Highlander lease deals on this highly praised SUV, which will save you more money on your monthly payments. Browse our available lease deals…